Kartchner Caverns State Park Hotel

Things to Do

Once the largest city between St. Louis and San Francisco, Bisbee, Arizona provides the same peaceful, high-desert escape, beautifully preserved in time. While the city has certainly grown since being established in 1880 and mined for copper in the early 1900s, it has undeniably retained much of its Old West elegance and charm. Explore a myriad of attractions and activities around our historic hotel near Kartchner Caverns State Park.
Travel Blog Inspiration for Your Bisbee Getaway
Need help planning your trip? Check out this vlog for a weekend full of Bisbee activities!
Watch Vlog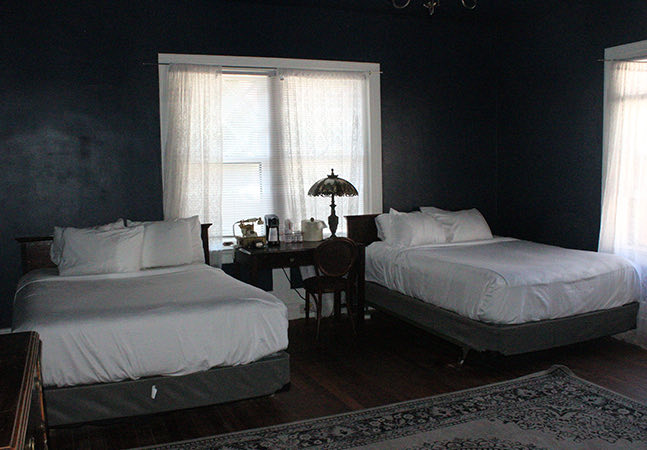 Haunted Rooms
Spend the night in one of the three most haunted rooms at our hotel and you're bound to come in contact with one of our infamous resident ghosts — Julia Lowell, Little Billy, and the Man with No Name.
See Our Haunted Rooms
Old Bisbee Ghost Tours
5 Copper Queen Plaza
Bisbee, AZ 85603
(520) 432-3308
Tour Bisbee's most macabre attractions, including a visit to the Oliver House, one of Arizona's most haunted buildings, and a pub crawl to several of the city's spookiest bars, where the best spirits aren't confined to only the top shelf.
Learn More
Around Bisbee
Once a booming copper mining town in Arizona's high-desert, the charming city of Bisbee is nestled in the Mule Mountains of Cochise County, 100 miles from Tucson, 30 minutes from Tombstone, and just eight miles from the Mexican border.
See More